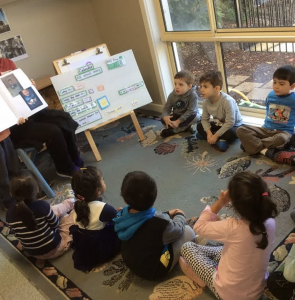 Victorian Early Years Learning Framework
Each Pinnacle Centre's learning curriculum is guided by the Victorian Early Years Learning Framework , with instruction done through a mix of intentional teaching and child-prompted learning.   This allows educators to pick up on a child's interest and lead the entire class on a voyage of discovery.  Child-prompted learning in the past has included exploration of dinosaurs, dragons, animation and the solar system.
Our programmes also include complimentary sport, music, and dance classes with professional instructors. Each child's learning is documented in a journal and this is presented to families as a keepsake at the end of each year.  The journal forms a valuable record of your child's journey and allows children to relive with their families all their experiences at Pinnacle. Daily interactions are recorded and shared with families through an online app, Storypark, which can also be shared with other family members or friends.
Purpose-built playspaces
Each Pinnacle Centre has purpose built indoor and outdoor playspaces designed to stimulate active minds and expend tireless energy. Educators deliberately change activity stations on a regular basis to keep children interested and engaged. Weather and opportunity permitting, we extend our outdoor playspaces into the natural environment by going on excursions to the local park.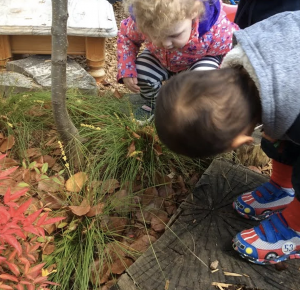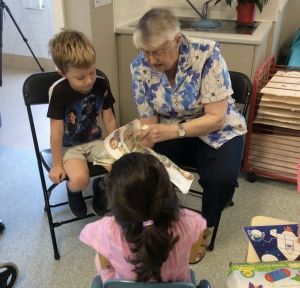 Community
Each Pinnacle Centre aims to be a meaningful member of and contributor to its local community. Beacon Street has a well established link with Livingston Gardens Aged Care, with the children spending time with the residents on reciprocal fortnightly visits, and we hope to announce a similar arrangement soon at Pinnacle Glen Huntly. ​The children are also a regular feature in their community, with frequent excursions to the local shops, library and post office. Families are also encouraged to get involved in the programme through the sharing of their own culture, background and skills.
Health & Nutrition
An in-house chef prepares fresh meals daily using a rotating four-week menu.
All dietary needs are catered for, with special meals prepared for children who may have dietary restrictions.
Each Pinnacle service is a Sunsmart centre, with hats and sunscreen provided to all children when they are doing activities outdoors between September and March.
Health and nutrition forms a regular part of the curriculum also, where the children are encouraged to think about the foods they are eating and the importance of physical activity.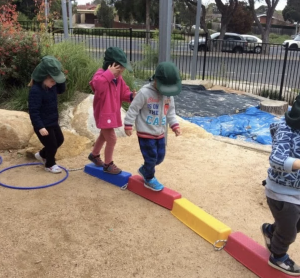 Ready to take the next steps? Contact us to organise a personalised tour or to submit a waiting list request.